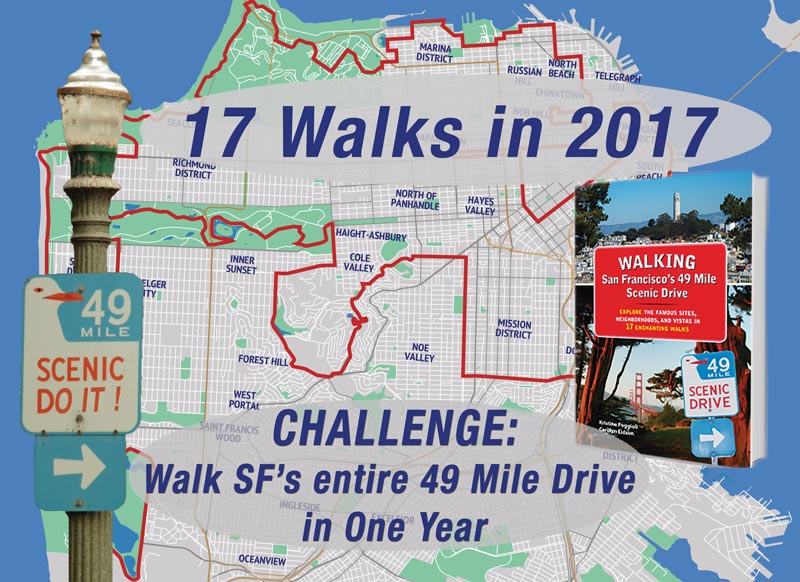 Take the Challenge: Walk San Francisco's Entire 49 Mile Scenic Drive—in One Year.
We did it and you can too! Here's how.
You've seen the 49 Mile Scenic Drive seagull signs all over San Francisco. During the 80 years the Drive has existed many people have driven the 3-hour route past the City's top sites and quirky neighborhoods, but few have walked it. Until now.
SF's historic, 49 mile loop around the City has been reinvented as a green healthy walking adventure. Yes, "Walking — not driving — San Francisco's famous 49 Mile Scenic Drive is the fun and healthful way to get in shape and explore the diversity, history and cultural riches of the City.
We've created a free Google map of the walking route if you want to forge your own path, but better yet…
The new SF guidebook, "Walking San Francisco's 49 Mile Scenic Drive," breaks down the 49-mile historic route into 17 hikes of approximately 3 miles each and includes all the points-of-interest, fun facts, and history tidbits you'll encounter along the way. It even explains how to use MUNI and which buses will get you there and back.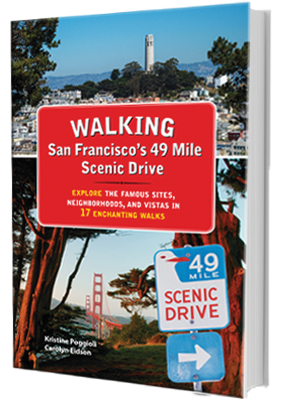 If you take 1-2 of these well-crafted walks per month you can finish in just one year.
The book and the challenge are great for Bay Area locals and visitors alike. Within the first week the book came out, walking groups from San Ramon to San Mateo ordered books so their members could come into the City monthly to do the hikes.
At the same time, Olympic gold medalist Brian Boitano, who lives in SF and wrote the foreword to the book, says he learned new things not only about SF but his own SF neighborhood, too. Each chapter calls out historic buildings, sites where famous historical events took place, locations of lost San Francisco landmarks of the past, and enough obscure and entertaining history to keep SF history fans happy too.
Boitano, like so many other locals, calls this the perfect guidebook to have around the house for guests visiting the City. Each chapter includes detailed maps, info on restrooms and parking, recommendations for visiting hidden gems and must-see museums, plus plenty of tips and stats to help walkers, such as step counts and mile distances, hill steepness rating and weather guidelines.
All the information you need to hike the entire historic route, all 17 walks, is in the book. It's a do-it-yourself SF adventure. You don't need to buy a $100 ticket, or make reservations, or order special gear.
Turn-by-turn guide, points of interest
—even parking, restroom, and MUNI tips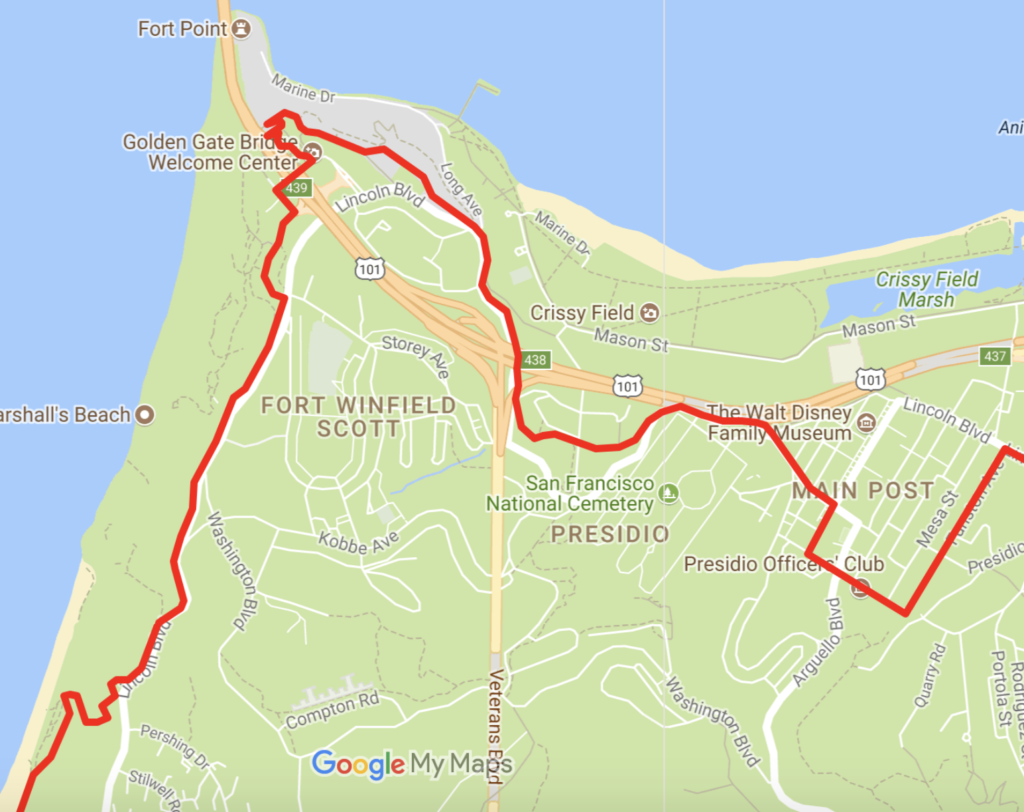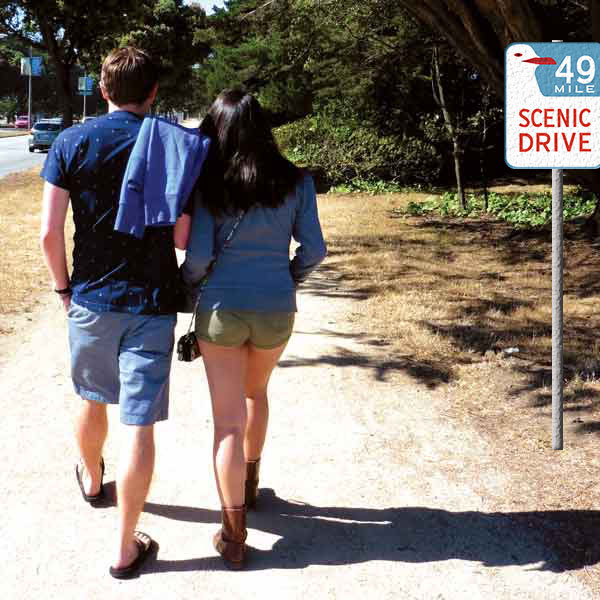 Just grab your kids, a hot date, your grandparents, out-of-town-guests, or your dog—and start walking. Besides getting some exercise, it's a great way to slow down, see new things, and maybe even talk and get to know each other better.
We Would Love to Follow Your Adventure. Please post your progress, photos, tips, and adventures on our Facebook Page, or use #walkSF49 on your favorite social media site.
If you need motivation to get out and get walking come walk with the authors. We're leading guided walks of a few of the 17 walks this year.
This is the most beautiful city in the world and it costs a lot to live in the San Francisco Bay Area—so get out and get the most of it.
The day you finish walking the whole route, you will be among the first people in the world to have done so and the SF bragging rights will be all yours!
Books are available at local bookstores and the SF Public Library – or – you can click here to get your own signed, inscribed copy from the authors.
About the Authors: Kristine Poggioli is a native San Franciscan, copywriter and storyteller. Carolyn Eidson is an award-winning filmmaker and Weight Watchers leader. Together, they are the first people known to have walked the entire length of San Francisco's 49 Mile Scenic Drive, resulting in a combined weight loss of 75 pounds.