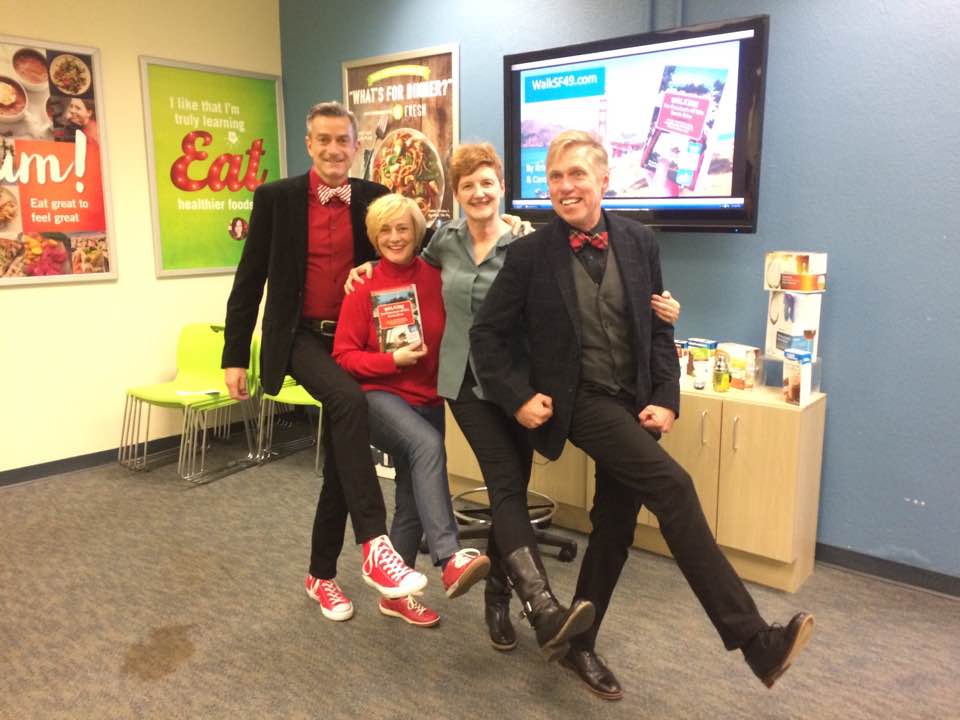 Virtual tours, guided walks, public and private presentations, book signings. Come join the fun!
Meet the Authors
At our fun public events you can:
—See our Virtual Show: Walking SF's 49 Mile Scenic Drive—in 35 minutes
—Get your own copy of the book—signed by the authors
—Pick up a free check off sheet for the 17 walks
—buy a gorgeous 3/4 size, full color, metal, replica of the original Seagull sign
**Events FREE unless noted. Woohoo!**
We've finished our 2019 Public Events—thank you for such a great year!
Coming in 2020:
Presentation-Virtual Tour
May 9-10, 2020
SF History Days at the Old Mint
Details to come
Book the authors for a Virtual Tour of SF's 49 Mile Scenic Drive
"Wow. One of the best presentations we've ever had."
~Kit Haskell, SF History Association

"You ladies know how to present!"
~Emperor Norton

"This event doubled our usual meeting turn out! Fantastic.Thank you!
~Mark Weinberger, President, History Guild of Daly City
Save
Get in Touch
To Invite Kristine & Carolyn to Speak at Your Club or Store, or for Press Interviews, please drop us a line: authors@walksf49.com. (Or contact our Publisher at the info to the left). Thanks!